This is about Zims Hynoid.
---
Zims Hynoid starts off as a out cast after his village was destroied really Zim hynoid Just Became his bakugan he even when the village was re made him and zim travel every were
---
He evolves into Flame Hynoid who Evolves ito Mercury Hynoid who evovles into M-Mk2 Hynoid (Mercury-Mk2 Hynoid)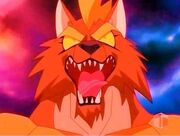 Ad blocker interference detected!
Wikia is a free-to-use site that makes money from advertising. We have a modified experience for viewers using ad blockers

Wikia is not accessible if you've made further modifications. Remove the custom ad blocker rule(s) and the page will load as expected.