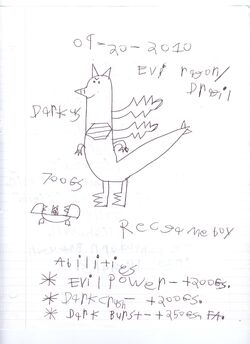 Evragon (E-Vrag-in) is and evil Darkus dragon bakugan. He has 700 Gs.
Information
Edit
He lives in the shadows, avoiding contact with others. He saw Pricley's first attempt at ruling A Vestroia as "simple." He also calls the A Core "a light bulb." He also has a secret dark power.
Abilities
Evil Power: +200 Gs.
Dark crush: +200 Gs.
Fusion Abilities
Ad blocker interference detected!
Wikia is a free-to-use site that makes money from advertising. We have a modified experience for viewers using ad blockers

Wikia is not accessible if you've made further modifications. Remove the custom ad blocker rule(s) and the page will load as expected.